Driving Green Technologies.
Welcome to the world of the EBNER GROUP.
For generations, the employees of EBNER, EED, Gautschi, GNA, HPI and Hazelett have been involved with heat treatment and the development and manufacture of innovative industrial furnaces and casting facilities.
The result: industry-leading technology, highest quality, long-term reliability, the best price/performance ratios, responsible environmental impact, continuous research and development, and a passion for performance and growth – all of which are decisive competitive advantages for our customers.
Industrial furnaces. Our key technology.
Heat treatment is the key technology used to produce modern, high-performance materials in the aluminum, steel and copper base metals industries. Controlled melting, casting, heat treatment and precision cooling are responsible for creating the special material properties of marketable, successful and exclusive end products.

Industrial furnaces are the decisive factor. But the EBNER GROUP can do more than that.
Complete systems provider.​
EBNER, EED, Gautschi, GNA, HPI and Hazelett know-how. Offering a wide range of furnace facilities, upstream and downstream auxiliary equipment, project management and services to the aluminum, steel, stainless steel and copper base metals sectors.
Under one roof. Everything from one source. Worldwide.
TPS is working to develop economical and sustainable technologies that will enable the employment of carbon-neutral heating systems in a wide variety of industries and fields.
All administrative competencies from within the EBNER GROUP that provide services to its member companies have been gathered together within EBNER Corporate Service Group GmbH, to ensure that our standards and the quality of our service are uniform throughout the world.
EBNER GROUP. International. Austria
"With EBNER as your partner in innovation, you have a decisive competitive advantage. Every day, our workshops, labs and engineers transform new challenges into great opportunities, and we have the references to show for it.
But, even with facilities installed across the world and our position as technology and market leader, we are not content to rest on our laurels. We want to continue to grow. We keep researching, improving the efficiency and performance of our facilities and reducing their environmental impact. We are constantly expanding our product portfolio. For every step in the metals production process, from melting to final heat treatment, EBNER has the right solution. Everything from one source.
We look forward to meeting you, your team, and your challenges. Dear readers, it is my pleasure and pride to continue to lead and develop the innovative family tradition of the EBNER GROUP. The success we have had in the past inspires me and my team to remain the best possible partner for our customers in the future. I'll stake my name on it."
Yours sincerely,
Robert Ebner, CEO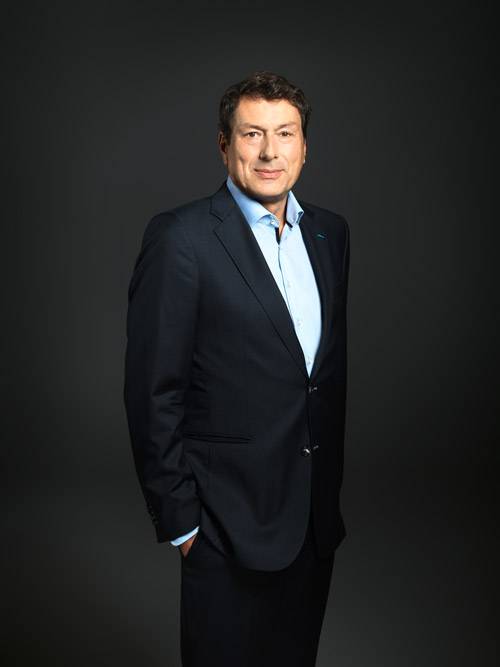 HICON.blog | EBNER GROUP Journal for Progress in Industrial Furnace Technology.
70 YEARS OF
EBNER
IN MOTION