A continuing cycle of success.
EBNER.blog | Rainer Ehmann, Gautschi, Austria
A continuing cycle of success.
State-of-the-art annealing technology to expand production at Speira Grevenbroich.
Speira is a globally-active aluminum manufacturing and recycling company, and its seven manufacturing centers make it the world's largest aluminum finishing enterprise.
Speira's cooperation with Gautschi began in 1985, when a large-scale order was placed for a total of 30 batch-type furnaces for foil and 10 single-chamber overhead furnaces, all of which successfully started production at that time.
Further expansions to production capacity at the Grevenbroich plant enabled Gautschi to supply an additional 8 annealing furnaces in the years that followed, and this very successful partnership has now been continued.
In 2021, Gautschi delivered an additional 4 annealing furnaces for foil to Speira's works in Grevenbroich, Germany. This added yet another chapter to this unparalleled story of success, as these furnaces are equipped with state-of-the-art components to support production and so make it possible for the high quality standards at Speira to be met. Over and above this, the Gautschi furnaces also support Speira's climate-friendly approach, in which the ecological footprint of products is minimized across their entire life cycle.
The latest Gautschi burner technology, combined with P-type radiant tubes and proven Gautschi airflow technology, ensure the best possible performance during production. The process circulation system draws evap-orating hydrocarbons out of the furnace and through a catalyzer, eliminating pollutants and so fulfilling all requirements for environmental protection.
The air/air heat exchanger integrated into the furnace enables controlled cooling of the charge at the specified rates. A carbon monoxide measuring system in the exhaust gas ducting allows the combustion values of the furnaces to be supervised, ensuring that the gasfired burners are always operating at optimal settings.
The installation phase was intensively planned and optimally implemented in close cooperation with the Speira team, although the coronavirus pandemic caused many significant challenges to appear along the way. One unique feature of the installation work was that the pre-assembled furnace modules were brought into the shop through the roof.
Planning and commissioning of the electrical systems was carried out in close consultation with the EBNER electrical and automation technology team based in Leonding, Austria, which once again underlined the excellent cooperation between the members of the EBNER GROUP.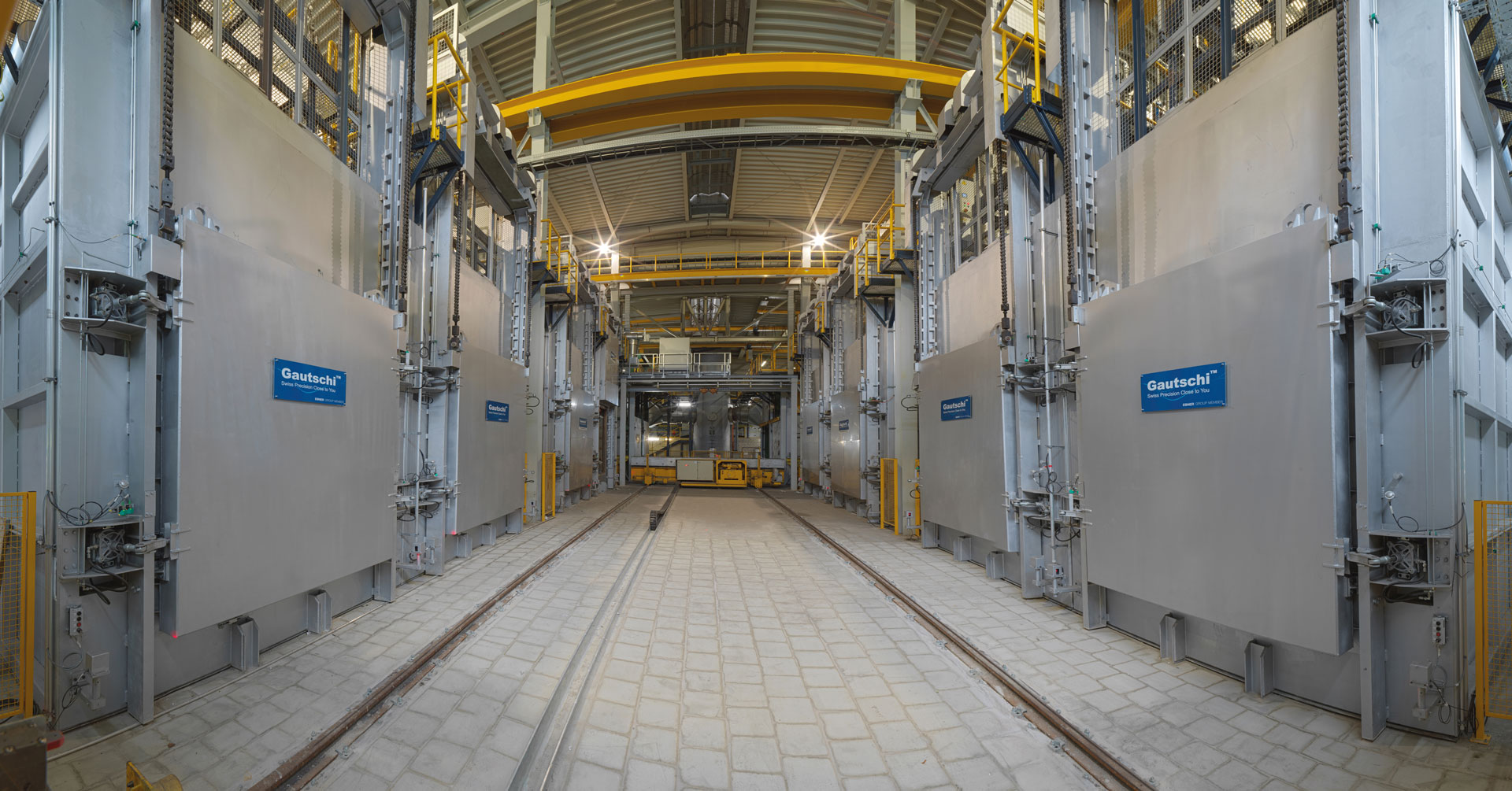 Row of furnaces for foil, with associated charger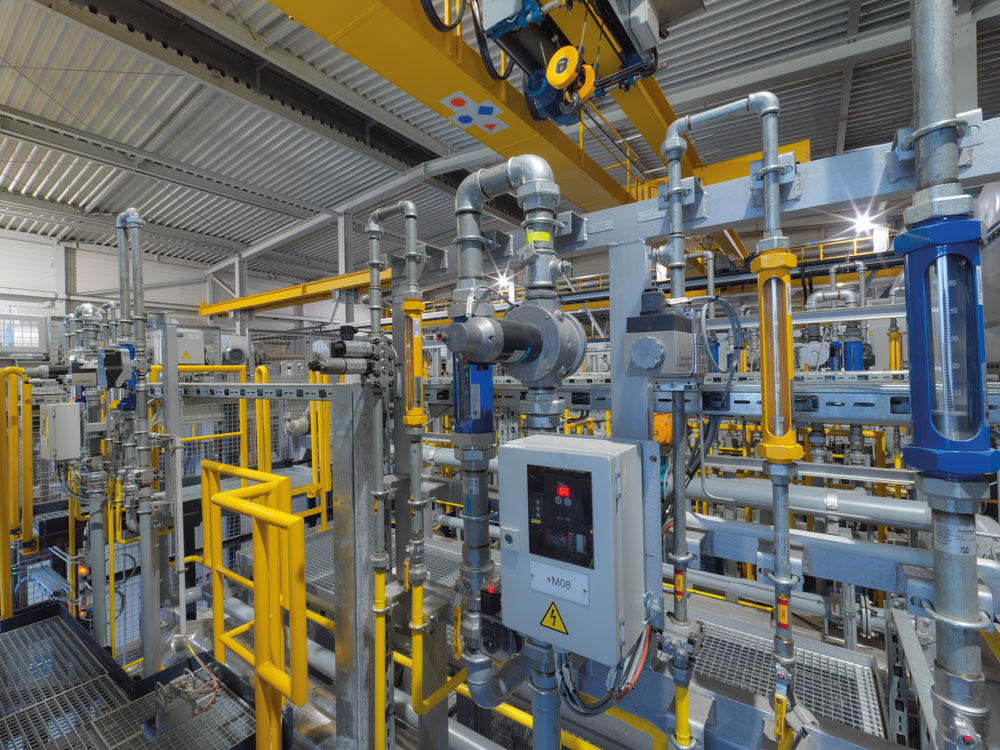 Control path on furnace roof