EBNER facilities 4.0
EBNER.blog | Christian Teurezbacher, EBNER
Digital models, digital facility operation, virtual commissioning, digital customer service.
In the field of digital communication, the corona crisis has revealed what and how much is really possible. Digital communication has allowed us to successfully remain networked and in close contact with our business partners across the globe.
Many people view the current health crisis as a force driving digitalization in the industrial sector. However, as a leading, innovative company, the issue of digitalization has played an important role at EBNER for some time.
As was mentioned in the April issue, EBNER's business strategy has been designed to serve one major goal: to make our customers Total Cost of Ownership (TCO) champions. Many factors influence the operating costs of a facility, and they can lead to massive increases when measured across the entire service life of the facility.
In turn, this means that the idea of TCO is a thread that also runs throughout the entire EBNER digitalization strategy, and which makes a significant contribution to the process-optimized and cost-optimized operation of facilities.
At EBNER, the concept of digitalization encompasses the following four areas:
Digital models
Digital facility operation
Virtual commissioning
Digital customer service
DIGITAL MODELS – EFFICIENT PRODUCTION DESPITE A REQUIREMENT FOR FLEXIBILITY
The term digital models refers to physical and mathematical models that describe and illustrate processes in the furnace. They provide a foundation for the optimization of automatic operation of the facility. Sensors provide data on the current status, which is then used to control processes in the furnace fully automatically – based on the mathematical models. This means that the desired final properties of the material are reliably achieved. The model coordinates all processes needed for heat treatment, and so guarantees both fully automatic facility control and consistent quality.
All this means that the facility can be kept in optimal operating condition, leading to both improved product quality and improved yields.
As a part of this, EBNER is currently working on introducing Properties Predictive Control (PPC), an extremely complex processing model integrated across the manufacturing chain.
DIGITAL FACILITY OPERATION WITH

VISUAL

FURNACES 8

The digital model is linked to a modern control system, through which facility operators can operate the facility from their smartphones – regardless of their actual location. This supports resource-optimized facil- ity operation. Currently, EBNER facilities are operated using VISUALFURNACES 6. EBNER is developing a modernized version of this software, which will have a completely new, state-of-the-art and web-compatible interface in a responsive design. It will go on the market as VISUALFURNACES 8.
Mathematical Model Predictive Control (MPC)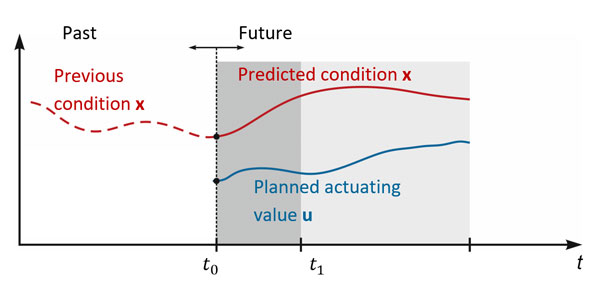 Based on a mathematical model of the facility, Model Predictive Control (MPC) optimally performs calculations needed in the future and determines required inputs/actuating values.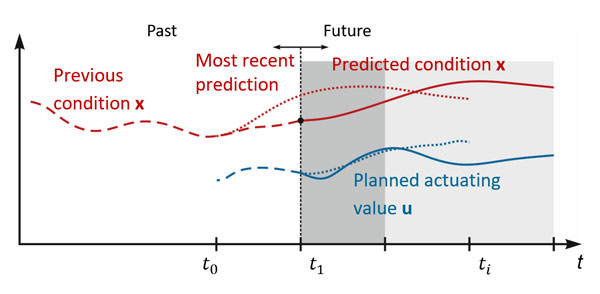 This procedure is repeated in every time segment. Malfunctions during the process may lead to deviations between calculated and actual conditions.
DIGITAL CUSTOMER SERVICE – myEBNER

A survey of EBNER customers on the topics of service and digital services, carried out in 2019, showed that customer needs are evolving: they are moving from preventative maintenance to predictive maintenance. Thanks to modern sensing technologies, required service tasks will able to be identified much more precisely in the future. This means savings for customers, as well as the certainty that only parts really requiring replacement are replaced.
In addition, EBNER is working on a digital spare parts catalog that will enable spare parts to be electronically procured quickly and easily.
All facility information that is important to the customer (drawings, spare part lists, training handbooks, etc.) will be available through a digital platform tailored to customer needs, myEBNER. Information on technical innovations and potential upgrades will also be made available, and service tickets can be both requested and tracked.
VIRTUAL COMMISSIONING – DIGITAL TWIN

The term digital twin refers to a detailed, digital image of a furnace. Both the mechanical sequences, which are based on 3D models, and process-related sequences are depicted and a fully-functional 3D digital model of the facility is created. With the aid of this digital twin, facility operations can be simulated using the process models described above and the facility can be run through commissioning procedures while still in the design phase. This allows problems, which must otherwise be detected on site, to be located and resolved in advance. Alterations to processes can also be tested before they are uploaded to the actual physical facility.
Virtual commissioning saves costs, and increases the reliability of commissioning. The time commissioning engineers are deployed is minimized, and travel time is optimized. This allows the prices quoted in bids to be calculated even more finely. In addition to all the above, virtual training can be offered. EBNER virtual commissioning will be available for initial types of facility starting in 2021.
EBNER ́s digitalization strategy is centered on the idea of TCO, with the aim of optimizing operating costs, increasing productivity and increasing energy efficiency – along with continuous improvement and development.
As a final note, significant factors in a successful implementation are close cooperation and the exchange of information with a customer, enabling the precise adaptation of digitalized solutions to their needs in a future-oriented manner.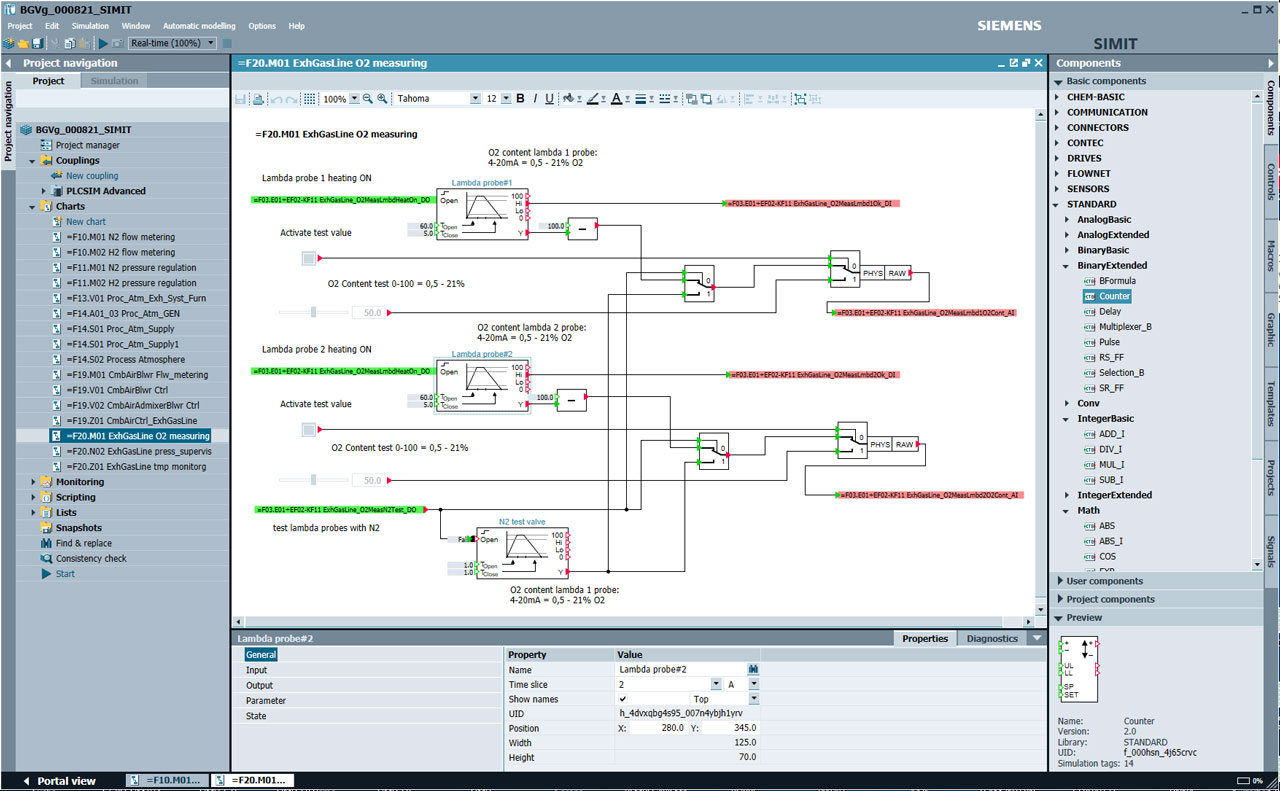 The SIMIT software package for virtual commissioning