Remote Commissioning.
EBNER.blog | Erich Stelzhammer, EBNER, Austria
EBNER integrates service and digitalization, opening a new dimension in customer contact.
The continuing global covid-19 pandemic and the current travel restrictions that have resulted from it pose significant challenges, both to filling sales orders and to providing on-site services to customers.
With "there is no such thing as impossible" as a guiding principle, it was quickly clear to EBNER that alternative solutions for commissioning the facilities being installed throughout the world would have to be found. In order to be able to hand over new facilities to our customers under these exceptional circumstances and allow production to start on schedule, a modern approach to access – in particular, digital access – is required. 
EBNER's local presence, with employees based in Europe, China, the USA and India, put the company in a position to meet this goal and successfully complete customer projects. It requires close cooperation between local commissioning specialists and the automation technology experts working from our headquarters in Linz, Austria.
IN-HOUSE
From the very start of the commissioning process, facilities are connected to the Internet and linked to the EBNER headquarters. This poses a significant IT security challenge, so every facility is equipped with its own firewall. Data exchange takes place over an appropriately-configured VPN link. To provide the required framework in-house at EBNER, dedicated "remote commissioning offices" were created and equipped with appropriate IT equipment such as multiple monitors, laptop docking stations and hands-free communication devices. These allow efficient communication with our contacts at the job site.
ON-SITE
Using HDS – HICON Digital Services equipment specially assembled for this purpose, the commissioning team on-site at the customer's works can communicate "hands-free" with their colleagues in Austria. It also allows the specialists at our headquarters to provide documents "on the fly" to the on-site commissioning engineer, supporting and guiding commissioning work. The detailed knowledge of our engineers can be communicated to the on-site commissioning team in real time, and the need to search for required information is reduced.
To ensure that the data required for the collaboration between employees on-site and at our headquarters is exchanged without a hitch, it is essential to have an engineering PC installed and available at the facility. This allows the current status of software projects to be visible to all involved, and all adaptations can be centrally managed.
Simulations and tests of the facility, carried out in advance, are significant elements in a successful remote commissioning. They eliminate complex troubleshooting procedures even before commissioning starts, which is why the concept of virtual commis-sioning is being emphasized ever more strongly at EBNER's headquarters. Depending on the site at which the facility is being installed, one challenge to efficient cooperation between the on-site team and the team at EBNER Linz can be created by a significant time difference. This is counteracted by shifting working hours, so that windows of available time have the largest possible overlap.
With this innovative approach, we have not just ensured the onschedule completion of projects. With total travel times reduced, we have also been able to provide our customers with solutions that are optimized in terms of cost and so made a contribution to both of our abilities to compete.
Currently, EBNER is successfully carrying out remote commissioning projects for customers in China, the USA and India.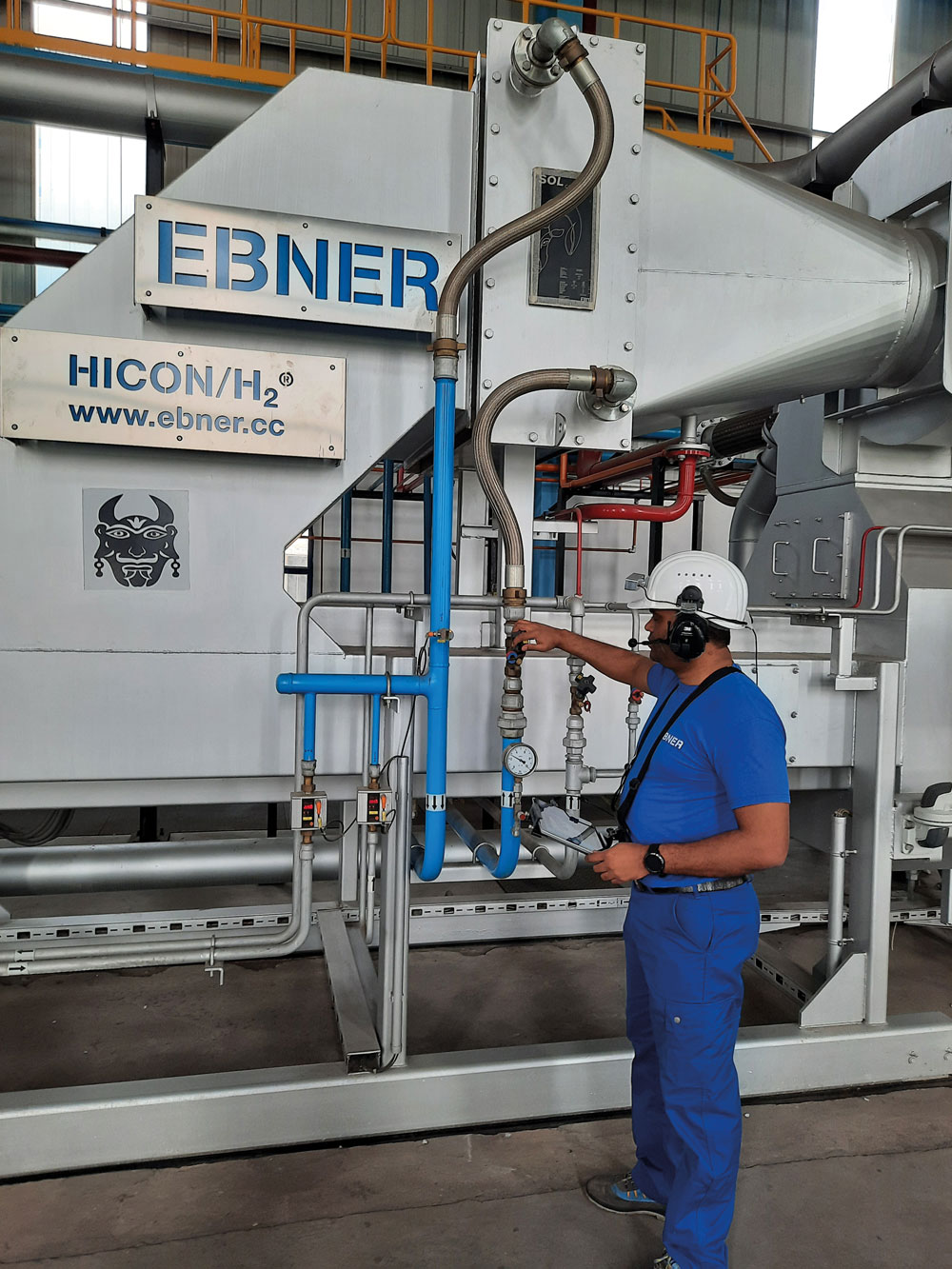 EBNER commissioning engineer with HDS equipment in India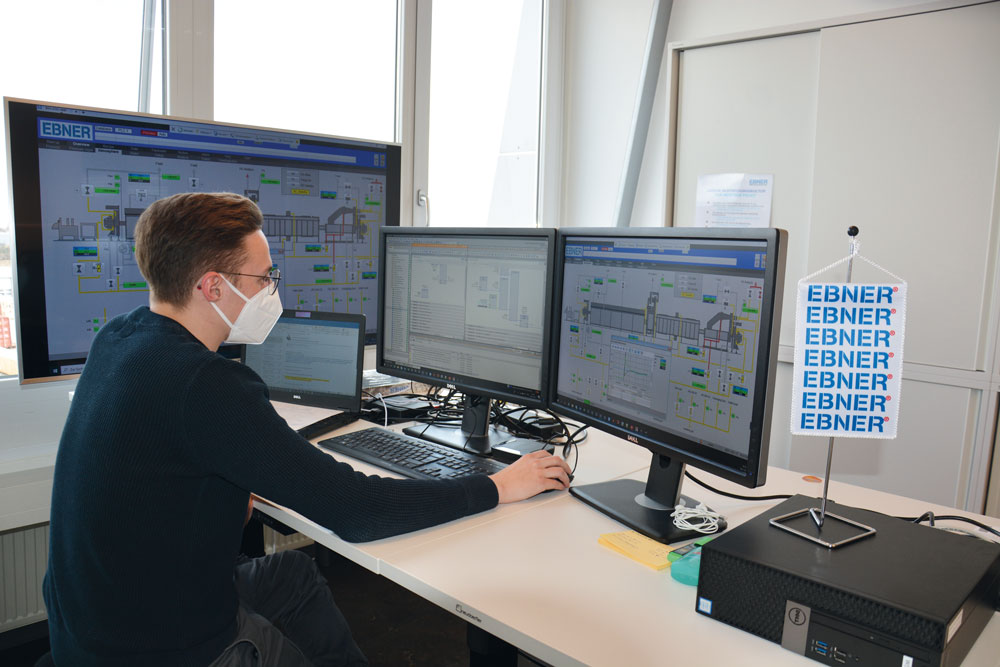 EBNER engineer providing remote support from Leonding, Austria